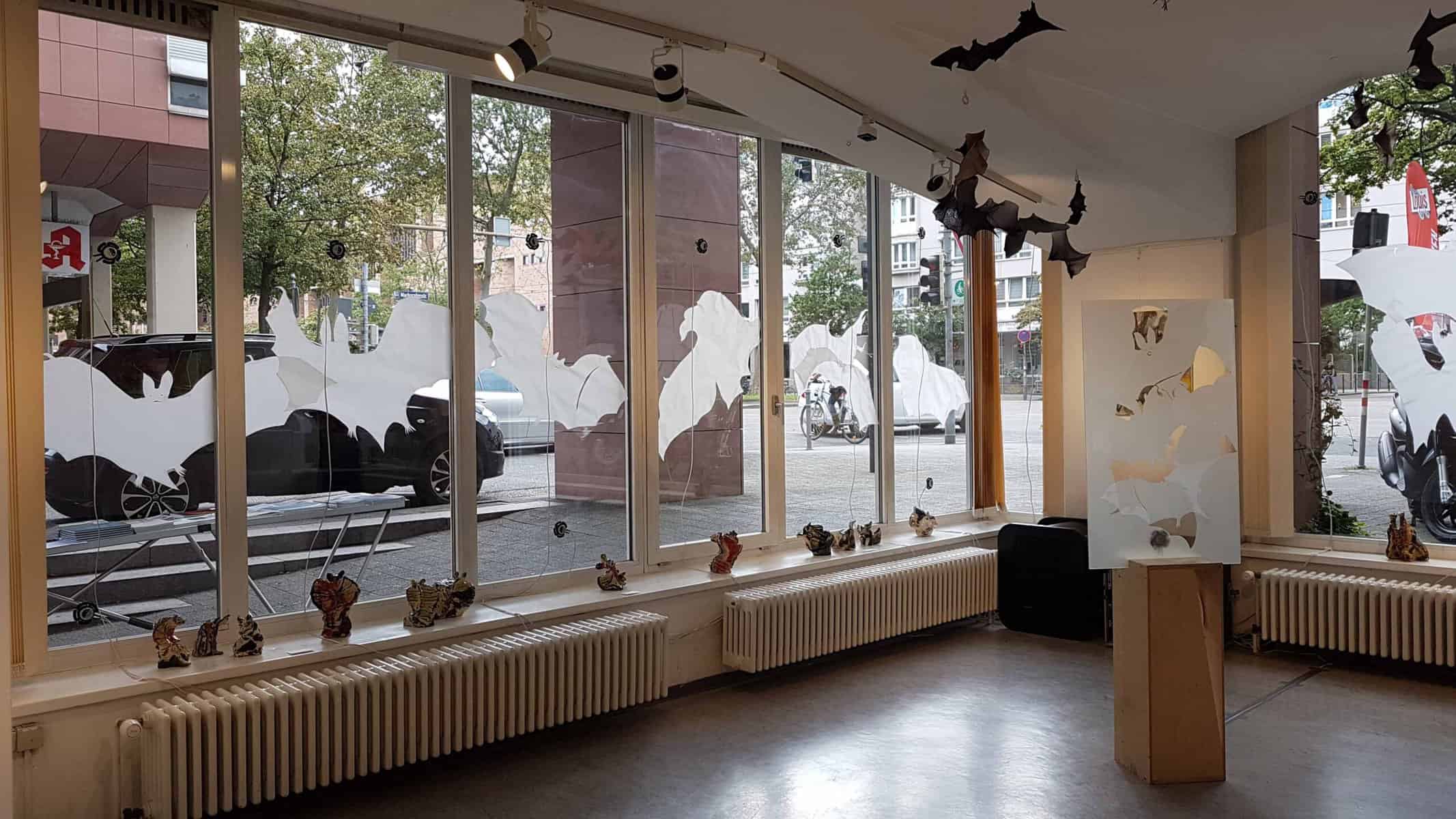 Sabine Schäfer / Rosemarie Vollmer 
Bats ´n´ Insects
Audiovisual installation
Material: glass, paper, wood, transducer, cable, playback technology
Premiere
Exhibition "Sinneswandel", 11.09.-10.10.2021, Galerie GEDOK Karlsruhe
An audio-visual, immersive overall installation for the architectural space.
With a 22-channel spatial sound composition on the shop window facade of the gallery and
Two sounding, sandblasted glass pane objects
The facade is at the same time a carrier of transparent paper cutouts, the shapes of which
overlap with the transducers, which are also stapled to the panes.
The shop window becomes an artistic material and a substantial part of the installation.
spatial installation. Composed sound microscopies of bats and insects populate the glass surfaces.
glass surfaces. Sound and image lead from the outside to the inside.
Rosemarie Vollmer: Painting, drawing, ceramics, installation
Sabine Schäfer: Media art/contemporary music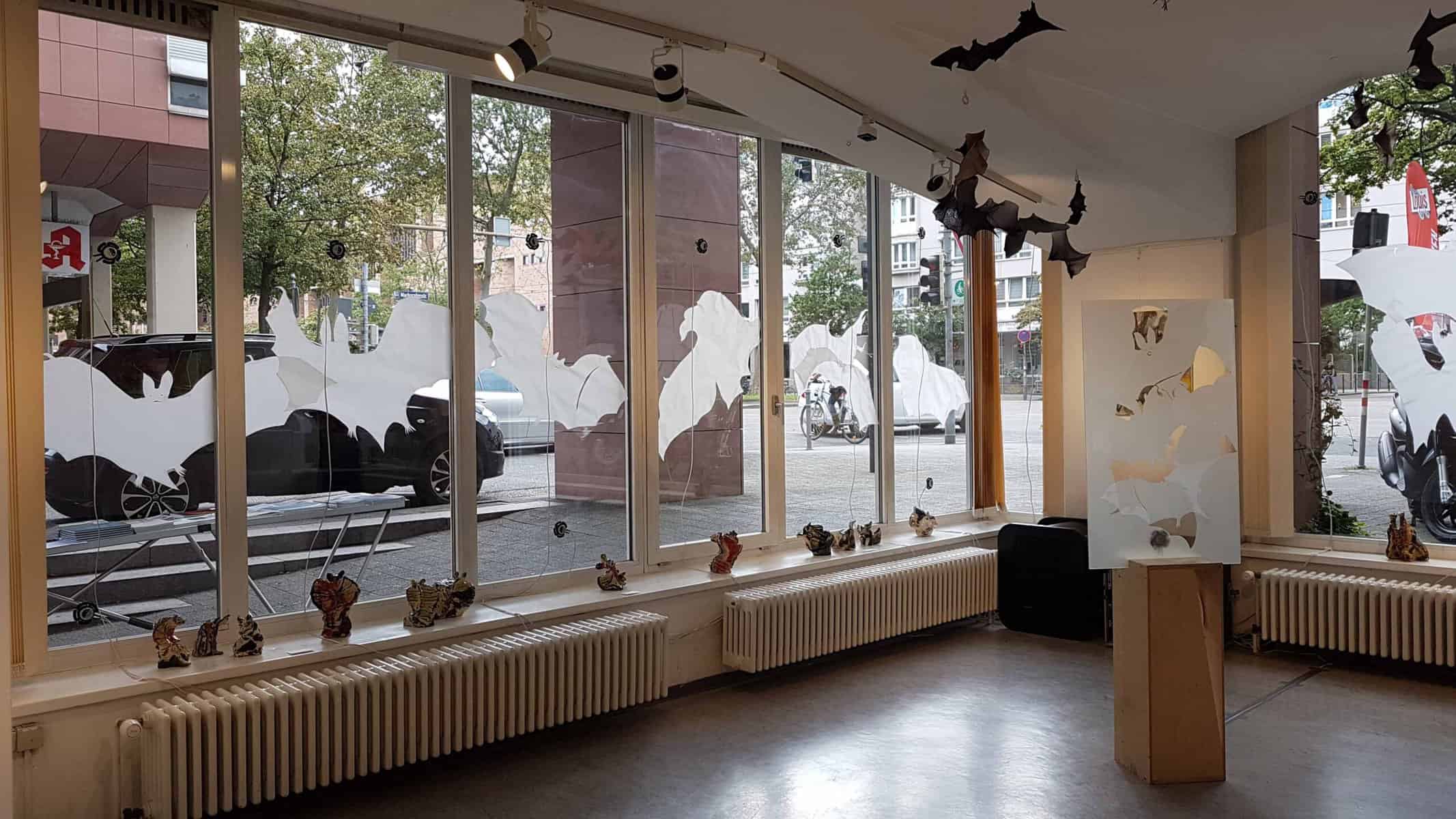 With the kind support of SV SparkassenVersicherung, Kulturamt | Kulturbüro with funds from the interdisciplinary project support fund Art, Science and Technology and from Dr. Annette Denzinger, Institute of Neurobiology, University of Tübingen (basic sound material for the audiovisual installation).
GEDOK Künstlerinnenforum Karlsruhe